New Feature: Mark Articles Complete to Track Your Progress
We love empowering WordPress professionals like you with in-depth, highly researched, professionally curated content to give you the edge over your competition and grow your business.
But there are hundreds of articles on this site and it can be hard to keep track of which articles you've read and which articles you haven't.
So, we're happy to announce that we've launched the Mark Complete feature on every article! Use it to mark the articles you've read as complete and see your progress.
---
To mark an article complete, demonstrate your mastery of the content by sharing your thoughts in the comment section below the article. After leaving comment a comment the "Mark Complete" button will be available below each article.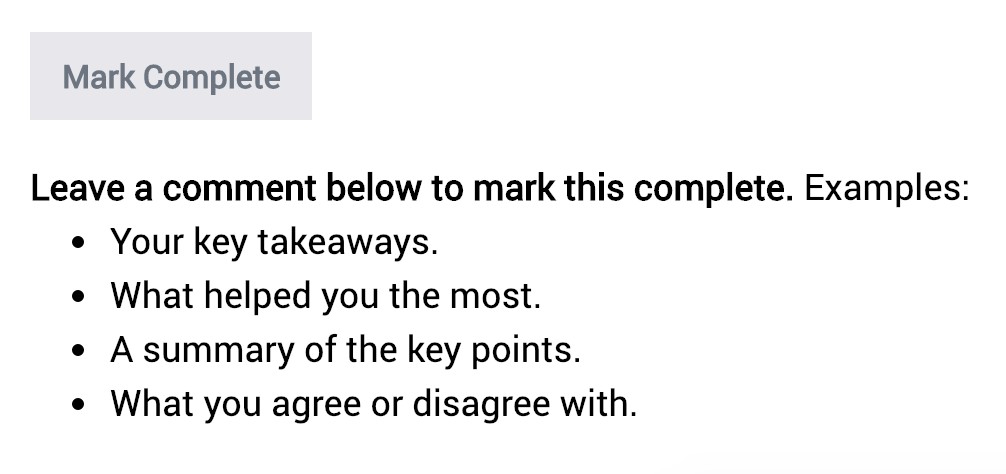 ---
After marking an article complete, it will show as complete in the parent section with a green check mark to the right of the article.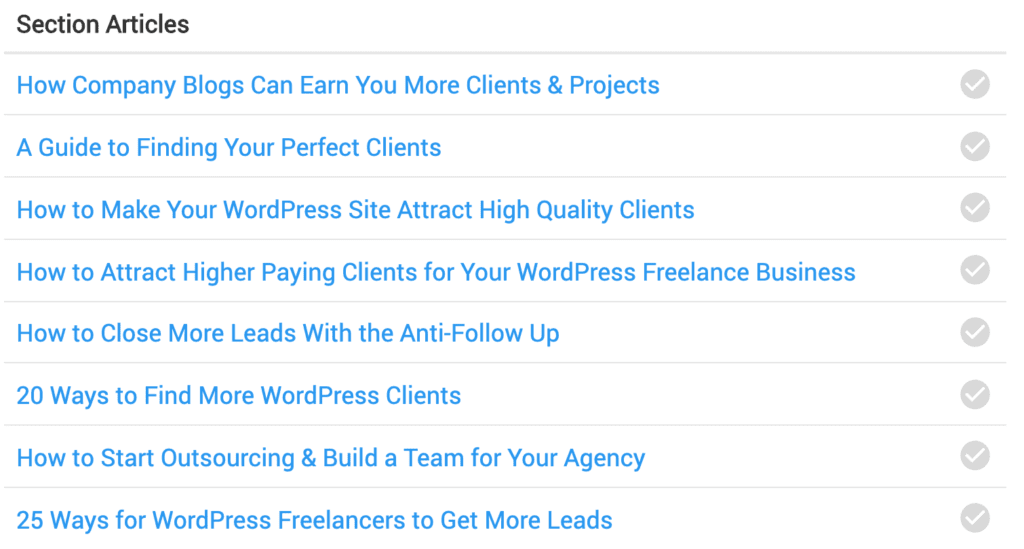 ---
What do you think of our new Mark Complete feature? Is it helpful? What could we do to make it even better? Let us know here.