The Ultimate List of WordPress & Remote Job Sites [Complete List]
Below you'll find hundreds of job websites, newsletters and aggregators for WordPress and Remote (non-WordPress jobs).
The WordPress jobs cover all specialties from WordPress plugin and theme development to web design and customer support.  The Remote jobs include everything from programming to support roles, marketing and more.  Happy hunting!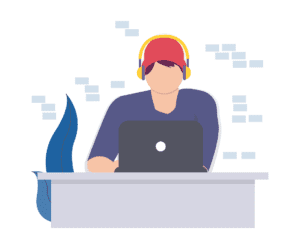 | Name | Description | Comments |
| --- | --- | --- |
| Post Status | The Post Status Job Board is the best way to get a job in front of serious WordPress professionals. Likewise, it's the best way for serious WordPress professionals to find qualified, full-time positions at great companies. | Post Status is the best place for high quality WordPress jobs due to the vetting process. It's also the best WordPress news source and I'd highly recommend becoming a member. |
| WordPress Jobs | The official WordPress job board. | Maintained by volunteers. |
| Google Jobs | Google Jobs filtered for WordPress | |
| Indeed | WordPress jobs on Indeed. | |
| Freelancer | WordPress jobs listings at freelancer.com | |
| WPMUDEV Jobs | Jobs listings at WPMUDEV. | WPMUDEV is a membership site for WordPress professionals. |
| Upwork | WordPress jobs listings at upwork.com | |
| Automattic | Job listings at Automattic, the company behind WordPress.com. | All Automattic job list are remote. |
Remote Jobs (Non-WordPress Specific)
| Name | Description | Comments |
| --- | --- | --- |
| 99Designs | Expert Designers Community serving Any industry, Any business. Design Logos, websites, and yes, even tattoos - there are so many (90+) categories. | 1-to-1 Project, Contest |
| AngelList | Best Startups Jobs. Full-Time, Contract, Intership and jobs that Will Sponsor Visa. | |
| Authentic Jobs | The leading job board for designers, hackers, and creative pros. | Full-time, Part-time |
| Stack Overflow | Developers first. High-quality jobs in trusted companies. Work from anywhere Jobs in 100+ countries, plus remote & visa sponsorship options. | Full-Time, Contract, Intership |
| Codeable | 300+ skilled WordPress Developers based on US and Europe selected through a rigorous testing process where only 2% succeed. | Project (Gig) |
| Dribbble Jobs | Jobs for Designers. Dribbble is where designers get inspired and hired. Link will take you to the Remote Design Jobs. | |
| FindBacon | A single location for designers and developers to find only the highest quality job posts from around the web. | |
| FlexJobs | Access best remote and flexible jobs—part-time to full-time, entry-level to executive, in 50+ categories. | Access to FlexJobs starts at $14.95/month ranging to $49.95/year. |
| Freelancer | Employers can hire freelancers to do work in areas such as software development, writing, data entry and design right through to engineering, the sciences, sales and marketing, accounting and legal services. | Project (Gig), Contest, Local Job, Bidding |
| Gig Rove | Internet's Largest Database of Remote Jobs ranging from software development to the design and so on. | Full-time, Part-time, Intership, Travel Gig |
| Gigster | An invite-only network of world-class developers, designers, and product managers. 1,000+ engineers are on waitlist. | Project (Gig) |
| Go Remote | GoRemote.io aggregates all of the remote friendly tech jobs in one place. | |
| Gun.io | Gun.io is a job marketplace for freelance developers and identify the best developers for the project from their handpicked team of freelance developers. | Project (Gig), Looking for Full Time professionals |
| Guru | Find & Hire Freelancers in Programming, Design, Writing, Sales and more. Guru has 3+ Million Experts. | Bidding |
| Job Moto | Jobmote is all about remote jobs. It also aggregate remote job opportunities from some of the best career sites on the Web. | |
| Remotive | Find best Remote Jobs in Education, Engineering, HR, Marketing, Product, Sales and Support. | |
| Jobspresso | Expertly curated remote jobs in tech, marketing, customer support and more. | |
| Let's Work Remotely | Find remote jobs and remote talent from anywhere in the world. Design, Development, Marketing, HR, Product, Sales and Support Jobs. | Full-time, Part-time, Contract |
| NoDesk | A curated collection of resources for the digital nomad. NODESK features 3500+ articles, remote jobs, resources and tools. | Full-time, Part-time, Intership, Contract |
| No Fluff Jobs | No Fluff Jobs is an innovative IT job board with clear, standardized and comparable job advertisements. | Remote too |
| Outsourcely | Over 300,000 competent and reliable remote workers have joined Outsourcely and are ready to earn long-term employment and stability helping startups. | Full-time, Part-time, Project |
| Power To Fly | PowerToFly is focused on matching women in tech with work-from-anywhere jobs. | Full-time, Part-time, Project |
| Remote.co | Looking for a remote job as a developer, customer service rep, recruiter, designer or sales professional? Find openings in these and more. | Full-time, Part-time, Freelance |
| Remote | Remote is connecting outstanding people with the world's most innovative companies and finds the perfect job match with AI. | Full-time, Part-time, Freelance |
| Remotees | Remotees is an aggregator that monitors sites with remote friendly positions continuously, made for people looking for remote jobs. It's not a job board itself. | Aggregator |
| Remote Global | 100% Remote Jobs. Select "Anywhere/Global" from "All Regions" dropdown menu. | Full-time, Part-time, Freelance |
| Remote List | All the remote jobs in one place | Remote Jobs for Software Developer, DevOps Engineer, Full Stack Developer, System Administrator, Front End Developer, Web Developer, Software Engineer, Android Developer, IOS Developer and UI UX Designer | Aggregator |
| RemoteOK | The largest collection of 30000+ Remote Jobs for Digital Nomads as Software Engineer, DevOps Engineer, Full Stack Developer, Front End Developer, Web Developer, Software Developer, Android Developer, iOS Developer, Frontend Developer and User Interface User Experience Designer. | |
| Remoters | Remote jobs from all the areas and industries: software development, marketing, customer support, design, business, and more! | Full-time, Part-time, Project |
| Remote Work Hub | Expertly curated long term & permanent remote jobs. Updated daily. Access to all remote job leads, private community, member discounts, & more at $9/month | Full-time, Part-time, Project |
| Remotus | Marketplace for Remote Developers. Get full-time offers from innovative companies. | |
| SimplyHired | Simply Hired helps millions of people find great jobs and love what they do every day. | Full-time, Part-time, Contract, Intership, Commission, Temporary |
| Skip The Drive | SkipTheDrive is geared towards those seeking remote employment opportunities. These jobs are often referred to as telecommuting, telework, online, virtual, & work-from-home. | Full-time, Part-time |
| Speedlancer | The platform for freelance Tasks & Bundles that scale. Currently provide service in Design, Development, Marketing Writing and Data Entry / Research categories. | |
| Envato Studio | A community of designers, developers and creatives and its world-class freelancers offer over 3,000 unique services. | |
| Hubstaff Talent | Best Remote Jobs and Freelancers in Design &Development, Marketing & Sales, Writing & Content, Database & IT, Admin and Business consulting. | No middleman fee |
| The Muse | TheMuse helps people succeed at their careers, and find meaningful jobs at the best companies. All type of Remote Jobs are listed there. | |
| Twine | Community of vetted, handpicked creative professionals cover all type of creative content including logos, explainer videos, web builds, ad campaigns, music and and more. | |
| We Work Remotely | We Work Remotely is the largest community to find and list jobs that aren't restricted by particular geographic area. | Programming, DevOps & Sysadmin, Customer Support, Business/Exec & Management, Marketing, Design, Copywriting and all others. |
| Who Is Hiring | WhoIsHiring is one of the best job aggregator on the web for developer's job and consistently adding jobs from more sources and also aggregating jobs for other professionals as well. | Full-time, Part-time, Contract, Intership |
| Workaline | Yet another job aggregator. Workaline regularly searches the best job boards on the Internet and shows the latest remote positions in a single place. | |
| Workew | Workew posts curated jobs in tech, marketing, customer support, and more. It has listed job opportunities from the most successful startups and remote companies in the world. | Full-time, Part-time, Freelance, Contract, Intership |
| Working Nomads | Working Nomads curate the best digital jobs for those looking to start their telecommuting career. It has remote jobs in almost all categories. | |
| Working Not Working | WorkingNotWorking is an invite-only, creative community and job board. Only 10% of portfolios submitted for membership by creatives are accepted. | Advertising, Design, Tech, Production and Photography |
| Atlas and Boots | Atlas & Boots matches skilled digital nomads and expats to companies genuinely committed to remote working. | Customer support, design, UX, management, marketing, PR, programming, writing and more. |
| CanDoerz | CanDoerz is specialized jobs search engine, remote jobs, relocate jobs, freelance jobs. | Programming, Security/Networking, Design, Business/Executive and more. |
| CloudPeeps | CloudPeeps mission is to empower every professional with freedom to work the way they want. Work on demand with local or remote professionals. | All type of packages are offered here by top freelancers. |
| EdSurge | EdSurge is a dedicated Job board for EdTech jobs and also list Remote EdTech jobs on its platform. | |
| Fiverr | Fiverr is an online marketplace for freelancers' services, with pre-priced packages for services ranging from app development to content marketing, and everything in between. | Project (Gig) |
| Freelanced | Freelanced is a online freelancer social network where a lot employers post jobs. Freelancers can create in-depth profiles with attached portfolios and list their hourly rates. | Project (Gig) |
| Freelance Writing Gigs | Freelance Writing Gigs is a great resource for any writer and also list Remote Writing Jobs. | |
| Higher Ed Jobs | HigherEdJobs has Higher Education jobs in 200+ categories. Its a perfect place to find Remote Job in Higher Education. | Full-time, Part-time |
| Jobfluent | Jobfluent lists new roles in Software Development & Startups and also feature Remote Jobs. | |
| Koder | Koder is a marketplace where top developers compete for bounties, awarded in cash or cryptocurrency. Founder says It is future of software development. | |
| Konsus | Konsus helps companies create value with high-quality work delivered on demand. The Konsus team is made up of pre-vetted, trusted, multi-talented specialists from 50+ countries. | Graphic and Web Design, Data Entry, Research, Writing and Powerpoint |
| Peopleperhour | PeoplePerHour gives your business access to thousands of trusted freelance experts who can work flexibly from anywhere. One of the best place for any type of freelancing skill. | Full-time, Part-time, Freelance, Contract |
| ProBlogger | Problogger is for Writing and Editing Jobs. Mainly for Blog and Article Remote Jobs. | |
| Reddit For Hire | Employer posts [Hiring] and freelancer can post [For Hire]. This subreddit is huge can be used to find talent and freelancing project. | |
| Remote Age | Remote Age has reach to skilled aspiring remote workers from 140+ countries. Remote Jobs in Content, Design, Finance, Management, Marketing, Software, SEO and support. | |
| Remotely Awesome Jobs | Remotely Awesome Jobs aggregates all type of remote jobs from around the web. | Aggregator |
| Remotey | Remotey is helping professionals to find a new remote job. Find remote vacancies, price based tasks and once-in-a-lifetime opportunities. | Full-time, Part-time, Freelance, Contract |
| Remotezoo | Remotezoo for Development and Design, Marketing, Customer support, Product manager and Executive remote jobs. | |
| Smashing Jobs | Smashing Jobs help designers and developers alike to find jobs and connect with great companies and many remote jobs are listed on its website. | Full-time, Part-time |
| The Second Shift | The Second Shift is a vetted network of exceptional, professional women available on-demand. Find Corporate and Creative Services, Marketing, PR and Research Projects. | For women only |
| Toptal | Toptal is an exclusive network of the top freelance software developers, designers, and finance experts in the world. It connects the top 3% of freelance talent all over the world. | |
| Upwork | Short-term tasks. Recurring projects. Full-time contract work. Many Categories. Many Top Freelancers. | |
| Women Who Code | For woman who code, Find best Remote Jobs in top organizations. | |
| Workana | Thousands of freelancers ready to start working on IT & Programming, Design, Writing, Sales and many projects. | Bidding |
| Workhoppers | Workhoppers is where professionals find flexible work with top companies in their own city. Their powerful matching algorithm generates local freelance, gig, contract, and part-time jobs for you. Each job is hand screened, vetted and categorized to save time in digging. Connect directly with companies, no middleman. | |
| Awesome Remote Job | A curated list of awesome remote working resources. Awesome resources. | |
| Dynamite Jobs | Professional marketing, support and operations jobs without the commute. It's new some good jobs. | |
| CodementorX | CodementorX is an exclusive network where world-class developers can be hired for contractor positions or large freelance projects. Front-end, Back-end, Mobile, Database, DevOps. Any type of opportunity. | |
| RemoteLeaf | It's a paid services. For $7/month you can get hand-curated remote jobs from 200+ job boards delivered to your inbox. | |
| Key Values | Key Values is a place where engineering teams describe their culture. Find the companies/team who share your values. It also lists remote jobs. | |
| Thumbtack | Thumbtack is place to find find local professionals for pretty much anything and has many remote services or categories so you can offer your remote services here as well. | |
| TopCoder | TopCoder is the community of 1M+ competitive designers, developers and data scientists. Compete for design, development and data science challenges. | |
| whoishiring.me | HackerNews jobs with powerfull filters. Quickly check if there is one for you. | |
| TextBroker | TextBroker gives you access to thousands of projects to turn your writing skills into cash. Its clients include publicly traded corporations, small business owners, e-commerce websites, social media communities, and publishing houses etc. | |
| MoonLight | For Developers. Get access to short-term contract projects and full-time jobs from companies who use the technologies you like. To be considered, you must have at least two years of professional experience. | |
| Creative Circle | Creative Circle partners with top creative talent and connect them with opportunities that will put their skills to work in exciting ways. Production, Copywriting, Marketing, Video, Project Management, Design, Development, Account Service, UX and Leadrship positions freelancing and remote jobs across North America. | |
| Vitamin Talent | VitaminTalent is a talent agency for digital creatives and can help you find best creative freelance and contract-to-hire jobs. It operates in North America, UK and Australia. Some most requested roles are Creative Directors, Front End Developers, Visual Designers, Copywriters, Digital Marketing Managers, Product and Project Managers etc | |
| Remote Jobs Club | Remote Jobs Club will help you find a remote job that will allow you to work from home, or from anywhere in the world. Once a week, It'll send you an email with the best remote job positions depending on your preferences. "The newsletter is free and in the future, it will be supported by sponsors." That is what the author says. | |
| Remote Machine Learning Jobs | Find Remote work in Machine Learning, Data Science, Deep Learning and Artificial Intelligence. Today (23-Apr-18) It has only 5 jobs listed but I believe it may grow. | |
| VIPKID | Earn $14-22/hr Teach English Online Pick Your Own Hours. | |
| Crypto Jobs List | Remote Blockchain Jobs. Marketing, Developer, Community, Trader, Intern, Design, Sales, Analyst etc | |
| Remoteted | This website is remote jobs aggregator, aggregating jobs from over 10 websites. Development, Design, Marketing and Customer Supoort remote jobs. | |
| Codestunts | Codestunts help you hire and collaborate with rockstar software creators around the world. | |
| Cryptojobs | Blockchain jobs for crypto enthusiasts. | |
| Cryptojobs | The biggest blockchain job board on the web. Find jobs and connect with startups that use blockchain technology. | Location filter -> Remote |
| Cryptojobs | Drupal Jobs is where talent and people looking for Drupal talent come together, right here on Drupal.org. With advanced features for job seekers, employers and recruiting professionals, Drupal Jobs is the best place on the web to make the connection you are searching for. | |
| Europe Remotely | A curated list of remote jobs for workers based in Europe. | |
| Freelancermap | Freelance & contract jobs for IT experts (mostly German projects). | |
| Front-end Developer Jobs | The best place to find and post jobs for front-end Web developers and designers. | View as table, then sort by performed |
| Golangprojects | If you like the programming language Go (Golang), this is where you can find current job openings or freelance positions. | filter -> Remote only |
| Hasjob | Since 2011, Hasjob has been the place for Indian tech startups to list job opportunities. This is where startups hire before they become big and famous rocketships. All jobs on Hasjob are posted directly by founders or core team members. We do not accept listings from third-party recruiters. | Location filter -> "Anywhere/Remote" |
| HN Hiring | Who is hiring list from HackerNews. | Filter REMOTE |
| Jobbatical | Use Jobbatical to find a tech, business or creative job anywhere in the world. Because your skills matter more than your passport. | |
| Landing.jobs | Don't just look for a tech job. Find the one that fits you. | European job board. |
| Larajobs | The artisan employment connection | |
| Remote In Tech | A list of semi to fully remote-friendly companies in tech | |
| Remote.co | Looking for a remote job as a developer, customer service rep, recruiter, designer or sales professional? Browse openings in those categories and more below. We hand curate this list to showcase the best remote job opportunities in the most recruited job categories. Find a remote job here to launch your work anywhere career. | |
| Virtual Vocations | All telecommute jobs. All in one place. | |
| VueJobs | Find Vue.js jobs all around the world | Click on the "Remote" tab |
| React.js Jobs | Find React.js jobs all around the world. | Click on "Remote" toggle button |
| Workaline | Based on new & unique remote listings added daily, Workaline is the biggest remote jobs website on the entire internet. Workaline searches all the best job boards for remote technical and non technical jobs and shows them here, in a single list that makes it easy to browse and apply to jobs. | |
| Google Jobs | Learn out how to use it here. | Aggregator |
| Remote Python | Job board and aggregator specifically for remote Python jobs. | Aggregator |
| Work Remotely | Crawls and curates many job board feeds for remote positions | Aggregator |
| FoundersGrid | Subscribe to our free newsletter for a carefully hand-curated list of the best tech/startup news every week | Newsletter |
| Support Focused | The best customer support focused jobs, all in one place. | Customer support jobs. |
| Remoteur | Remote jobs in Europe delivered to your inbox bi-weekly | Newsletter, European jobs only. |
| GrowthHackers Jobs | Job listings at GrowthHackers. | |
| RemoteLeads | RemoteLeads sends you the best remote freelance projects hiring right now directly to your email. | |